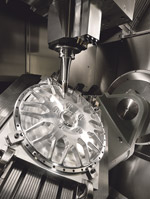 Reshaping the digital dentistry industry is Awesome Technology, applying a unique artistry and forward thinking vision to a constantly evolving sector. Founded in 2012 by Don Babbs, the company is the amalgamation of extensive aerospace, automotive and metrology experience dedicated to writing engineering software globally distributed and globally renowned. The company has subsidiaries in Italy but remains based near Cheltenham, Gloucestershire.
Dealing primarily with digital dentistry, Awesome Technology develops and innovates printing and scanning machinery as well as design software. With 3D printing becoming increasingly more available, and increasingly more utilised, the significance of having transparent and coherent software with which to take advantage of newer hardware, naturally grows. Awesome Technology aims to integrate the most creative of software with the most up to date industrial processes.
The recent introduction of non-proprietary resins is shifting the possibilities of 3D printing within the dentistry industry. The resin when exposed to UV light turns hard, thus can be moulded to any shape making the possibilities of 3D printing endless. Gray resin for example, is designed to make finishing easy. Gray resin parts will be ready to paint, and aren't warm or cool but completely neutral. Surgical Guide Resin is biocompatible, and is printed with the utmost precision, thus ideal for use in guided implant surgeries. The full range of resins available can be found on the MoonRay website.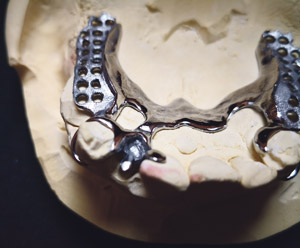 The company's MoonRay technology, comes available in a family of models, each one adapted to fit a variety of applications, and is an all in one wireless desktop DLP 3D printer that boasts the capacity to deliver unrivalled accuracy, durability and notable speed all at a non-troubling price. The system includes advanced hardware, software and materials, and is ideal for generating quick and precise mouth models and potential additions such as bridges and caps. The device's ease of use is demonstrative the cleverly simplistic designs that Awesome Technology attributes to all of its work. Simply add the STL model and allow the software to automatically build the fine supports required, and start printing. The MoonRay can be used to print multiple models at once, maximising workflow and rendering the printing process more economical.
The technology that the company develops is contributing to the growing efficiency that can be found within the industry and only strengthening the advantageousness of Awesome Technology's position. The company produce an Artificial Intelligence data optimised Intraoral Scanner: the Aoralscan. The device is a simpler approach to improving the patients' clinical experienced greater than various other digital impression techniques and scanners. A realistic colour image is achieved in real time through an easy to use process that can be carried out by a single technician or dentist via built in motion sensing functions and audio guidance. An included software suite provides automatic and manual functions to offer the highest quality digital impressions obtainable, and can enhance visualisation and data quality where practicable thus minimising the need for dentist intervention.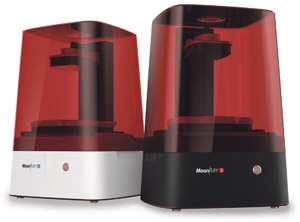 Awesome Technology boasts a spectrum of partnerships, all maintained with countries internationally considered to be at the very height of their respective fields. Some of those partnerships include companies such as SpaceClaim, PiQ2, Shining 3D and Cameleon Technology Group, as well as many more. The notion that an organisation is capable of sustaining relationships with such a number of other businesses to its gain as well as theirs is indicative of the kind of standard that that organisation adheres to.
Wherever an aspect of the digital dentistry industry can be improved, Awesome Technology is dedicated to making that improvement. Breathing life to new ideas, and producing prototypes and concept models, Awesome Technology is ahead of its game and an integral organ in the revolutionising of the ways in which we care for our teeth.
The hardware and software that Awesome Technology develops can be applied in both dental labs and dental clinics, which make up the bulk of the company's client base. The company also offer consulting on the application of product where needed, ensuring that the care service on offer is equally as attentive and efficient as the products.
The company regularly attends trade shows, within which the audience the company is capable of reaching and subsequently benefiting can be further secured and expanded. Awesome Technology was in attendance at IDS, Cologne, this year wherein new ideas, concepts and solutions were showcased. The company has also exhibited at Expodental, Italy and plans to participate at the Professional Dentistry Exhibition in Birmingham later this year. The development that Awesome Technology is propelling will surely play a vital role in the advancement of digital dentistry and subsequently the wider dentistry market, it is companies like Awesome Technology that move industry forward, to new and greener pastures.
T 01242 370453
don@awesometechnology.eu
www.awesometechnology.eu
www.moonray.awesometechnology.eu