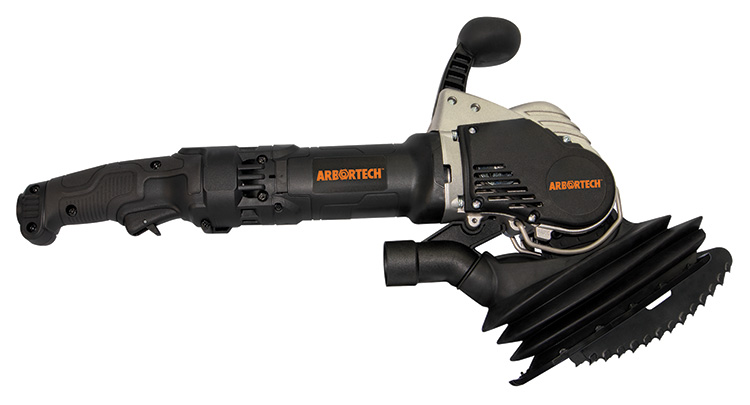 Building Update is proud to announce that Addex Group has received our Tools & Equipment Excellence award, for the supply of the revolutionary ALLSAW cutting technology from Arbortech.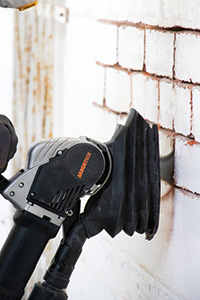 Recently, Arbortech launched the all new AS175 Brick & Mortar ALLSAW, with new and improved performance and durability. It is now the number one tool for all brick and mortar projects, ranging from chasing out for pipe and electrical cables, butting out for switch boxes, and removing walls for the installation of walls and doors, to removing masonry for installing damp proofing, and mortar works for all wall, chimney and masonry repair.
Suitable for all sectors in construction, the AS175 ALLSAW is the only product available to builders that can remove a single brick in only 60 seconds, with no overcuts or waste. This is because the machine has been designed to protect the surface that is being worked on, making it the ideal tool for all heritage works.
Offering a powerful 1400w motor and high performance tungsten tip blades, there is no doubt that the AS175 ALLSAW is the ultimate solution for fast, efficient and effective performance. The tool is unrivalled in its capabilities, and its patented design means it is the only machine that can provide the highest performance tooling for brick and mortar works.
Designed entirely with the user in mind, the AS175 ALLSAW was developed in Australia by design technicians and brickwork renovation specialists, ensuring everything was tailored to the end-user's needs. It offers ergonomic handles and easy chase blade design, meaning there is low dust creation and no overcut when working in delicate areas.
Further benefits include:
1400W Tool, which has been enhanced for better performance with a more powerful motor & extended brush life to enable a more seamless cutting experience.
Improved Belt Drive with the addition of a heavy-duty triple V belt along with a more efficient power transmission, allowing for a longer lifetime & faster cuts.
Heavy Duty Dust Boot collects most of the dust generated when connected to a vacuum. This keeps the worksite clean & reduces silica dust particles in the air.
Vibration reduction further enhances ergonomics, allowing the tool to be used for an extended period.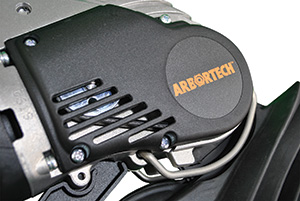 As the replacement for the AS160 and AS170 ALLSAWs, the AS175 ALLSAW's functionality has been significantly enhanced, and it continues to be a safe alternative to the Diamond Grinder. It is still the only masonry tool that cuts deep, square, with high precision and no overcut. What's more, thanks to its clever design, blades can be used across all three ALLSAWs, meaning the transition for upgrading could not be more seamless.
The AS175 ALLSAW will be showcased at numerous shows this year, including the Executive Hire Show, The UK Concrete Show, The SPEEDY Expo & UK Construction Week. Demonstrations can also be requested throughout the UK with one of our specialists at your location, simply get in touch with Addex Group using the details below to arrange a demonstration and find out more information.
Contact
T 01432 346850
www.addex-group.com