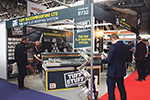 Tuff Waterproofing specialise in manufacturing and supplying heavy-duty GRP waterproof flat roof systems, as well as assistive products. The company was first set up in 2011 and grew out of an installation company that already had 30 years of experience.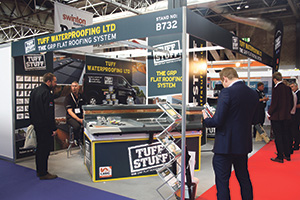 Heading Tuff Waterproofing is a considerably experienced and knowledgeable team, all of whom have over decades of experience in the industry. Not only does this allow them to supply their unrivalled flat roof systems, but it also means that they can provide top notch training, support and technical advice too. Compared to those who specialise in solely manufacturing or installation, Tuff Waterproofing are able to supply a comprehensive service that works closely with customers and contractors.
As for Tuff Waterproofing's products, they have a wide and varied product range to choose from. One notable and popular product is the TuffStuff® Grey Slate Top Coat that comes ready mixed for faster application and comes in a 15kg tin that can cover an impressive 30 sq m. Other TuffStuff coats include Basecoat (15kg) and application tools. Tuff Waterproofing also supply catalysts, reinforcing mat, roof trims and much more.
Contact
T +44 (0)1977 680250
www.tuffstuff.co.uk