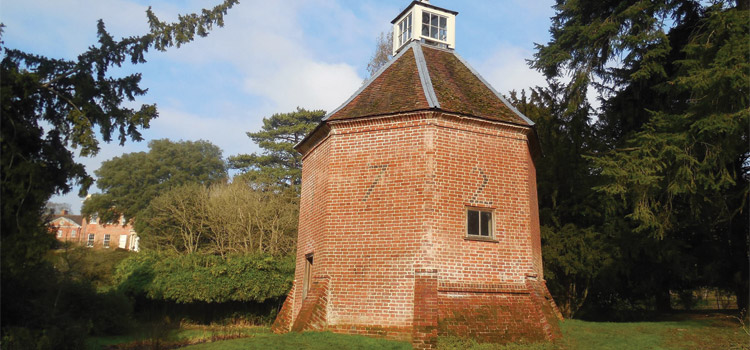 Peter Minter and his son Tony are well-known for their father and son business, Bulmer Brick and Tile. The family-run business has successfully been running for over 80 years and is extremely proud to say they have excellent expertise and knowledge in this industry.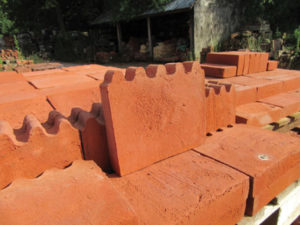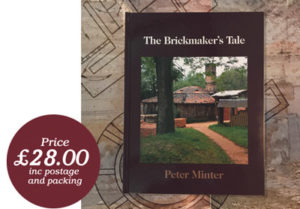 Peter Minter wrote his own book, The Brickmaker's Tale, which entails a unique history of the Bulmer Brickyard and the craft of brick-making. Bulmer Brick and Tile pride themselves in saying that they are the most traditional in the UK that still uses methods to make bricks which dates all the way back to 1450. The first section of The Brickmaker's Tale focuses on the early history of the site, the second part of the book explores from 1936 onwards when the Minter Family acquired to the company.
Finally persuaded by family and friends, Peter Minter wrote a book that recorded some of his unique knowledge and memories in a book. The book highlights the story of the Brickyard and the people that have worked there throughout the years. It also mentions some of the fascinating projects that Mr Minter's family have worked on.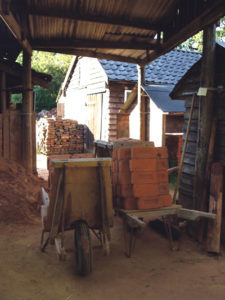 The Brickmaker's Tale touches on the recreation of historic bricks for National Trust properties which include Hampton Court Palace and Blickling Hall in Norfolk, not to mention the bricks for the extension of St Pancras Station in London.
The process of making bricks starts from digging a year's supply of clay from a specific hill each autumn, it is a job that takes nearly two weeks, with each cubic meter forming into a thousand bricks. The book includes fine details such as the importance of slight imperfections as this is what makes the characteristics of the bricks, such as odd ridges, folds and an occasional small stone.
The process continues by stacking clay loaves to dry and for bricks to lose their sulphates, and approximately after a week, they will have shrunk slightly as the water content has been reduced, they are then fired in a kiln.
The Brickmaker's Tale is available from local bookshop Kestrel in Sudbury Suffolk or direct from Bulmer Brick & Tile Co Ltd. For further information or general enquiries about Bulmer Brick and Tile, visit the company website. Alternatively, you can contact Bulmer Brick and Tile via telephone or email.
T +44 (0)1787 269232
bbt@bulmerbrickandtile.co.uk
www.bulmerbrickandtile.co.uk