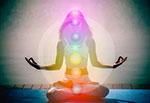 Leisure Solutions is proud to feature Holistic Perspective for our Mind Body and Soul Profile. The company was established in 2018 by Yasmin, after she started looking into branching out on her own. "I wanted to give people a unique experience, helping them to address their needs and get in tune with their inner spirit and maintain their health."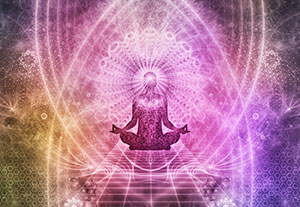 Based in Central London, with an additional location in East London, Holistic Perspective offers a combination of different techniques, including energy healing, Reiki, meditation, visualisation, and many others. After sending a customer a questionnaire to discover what they wish to achieve from the treatment, Yasmin tailors her sessions to their needs, preferences and incorporates different therapies to address what they are looking for.
"It's not just about helping them in the moment; it's about equipping them with the techniques to help themselves and maintain a deeper connection with their inner spirit, rather than relying on external factors which can become addictive."
Indeed, Yasmin's sessions are suitable for anyone struggling with issues related to physical, psychological and emotional pain, such as trauma, grief, addiction, trust, anxiety, and major life changes, to name a few. By seeking help from a certified and experienced professional, such as Yasmin, you can begin your journey to healing and self-discovery.
Without a doubt, life can be overwhelming and exhausting, and Yasmin helps to guide her clients through life's obstacles, helping them understand themselves more deeply and enabling them to cope with challenges in a healthy way.
"My sessions help people feel better within themselves, and this inner healing can lead to improvements in their personal lives, relationships, and work lives. We are all equipped to connect with our own bodies and find out what works for us, so it's about unlocking and enhancing these abilities to bring about organic change in our lives."
As well as offering sessions in her two London locations, Yasmin can also provide long distance help over the telephone and email. "I'm also looking to start working with organisations and workplaces, offering sessions at lunchtime or after work. A lot of people report high levels of stress at work, so by encouraging mindfulness it can help people relax and feel more in control, which in turn will improve the workforce and the entire business."
Yasmin's holistic approach ensures every aspect is taken into account, examining the 'whole you' and matching techniques with what you are comfortable with. If you would like to find out more information on how Holistic Perspective can help bring about valuable change in your life, head to the website or get in touch using the contact details below.
M 07494 578994
yasmin@holisticperspective.co.uk