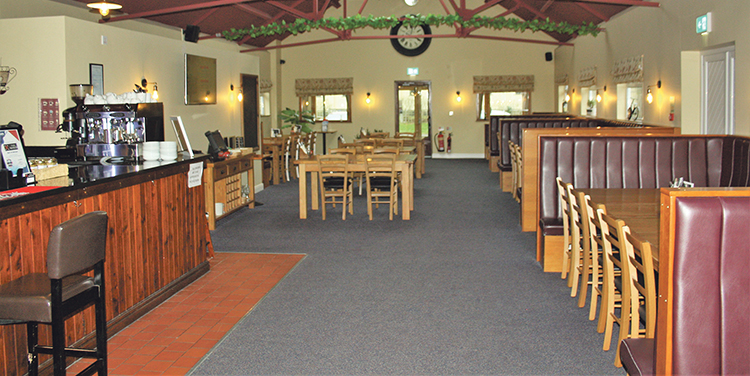 This award-winning pub is delighted to announce that it is reopening from 4th July.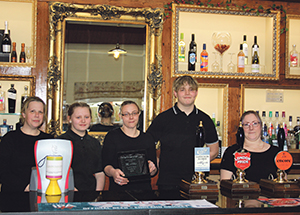 Here at Leisure Solutions, we pride ourselves on sharing and acknowledging the best companies, establishments and businesses that provide excellence for their community and enhance their industry sector. With this in mind, in this issue of Leisure Solutions, we have chosen to award The Shed, for their on-going commitment and excellent services to customers and visitors and awarding them with our Food and Drink Excellence Award.
Situated in the quiet surroundings of Lode, near Cambridge, The Shed is a vibrant country style pub and restaurant offering visitors and locals a chance to catch up with friends and family in a warm and welcoming atmosphere.
"The pub has a country style vibe but is also very modern. Three years ago the pub was renovated and has a lot of new modern features," comments Sarah Sturgess.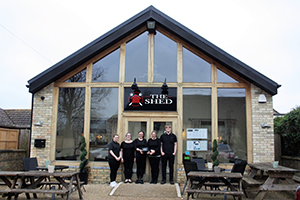 The renovation of the pub has really optimised its space and provides a contemporary, spacious and inviting atmosphere with features such as a bar area, pool room and a large separate room upstairs. "We have a very large upstairs space which caters for up to 70 people." Sarah explained, "The room is available for hire and we can cater for wedding receptions and similar events such as baby showers and birthdays."
With a selection of mouth-watering food and drink available, The Shed provides a delicious menu of food created by its talented chef and offers a wide range of drinks including wines, cask ales and draught beers. "We are a pub and restaurant," Sarah stated, "We provide locally brewed beer and good pub food."
Created by the Shed's very own talented chef, the menu has been designed to incorporate seasonal, local produce which is delivered every day and each meal is freshly prepared daily. Ensuring nothing but the best for its customers, all of The Shed's food is freshly prepared and made on site.
In terms of its offers for visitors, The Shed maintains a variety of offers available for its customers to enjoy with friends and family. "On Tuesday we offer a 'Buy one get one free' burger night and on Wednesday we have a 'Buy one get one free' steak night," Sarah said.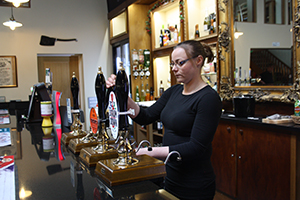 Providing something for everyone within their warm, cosy pub; The Shed is a great place to visit for food, drinks and fun. "We have happy hours from Tuesday to Saturday." Sarah shared, "within these hours our drink prices start from just £2.20 a pint!"
Another offer that you won't want to miss, The Shed hosts regular quiz nights which is a particular favourite among locals and families, available every other month.
With all of this on offer and so much more, whether you're looking to celebrate a special occasion, meet up with old friends for a natter or bring the family for a meal – The Shed is the perfect location for a whole host of occasions and is waiting eagerly to welcome you.
For any more information or to book your table now, please see the details below.
T 01223 812425
www.the-shed-pub.co.uk