Leisure Solutions is proud to announce that Chilton Park has been chosen to receive our coveted Commitment to Excellence award, for its outstanding commitment to providing high quality residential park homes in a tranquil environment.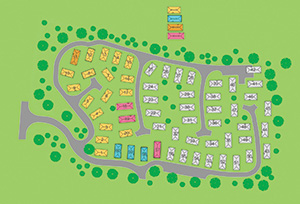 Chilton Park is an exclusive residential park homes development, situated on the edge of the idyllic market town of Bridgwater in Somerset.
The park offers the perfect location for peaceful and relaxing retirement/semi-retirement living, with a rich selection of attractions nearby. "We're 15 minutes' walk from the town centre," explained Tony Fry, Park Manager. "This means there is easy access to supermarkets, doctors, vets and dentists, as well as the park maintaining a country feel thanks to its excellent location with plenty of beautiful scenery, walks and beaches nearby."
Indeed, Chilton Park has the best of both worlds, with a range of amenities nearby as well as being in easy reach of the picturesque Quantock Hills and the stunning scenery of Exmoor. Residents can also make use of nearby golf courses and there are the Chilton Lakes for fishing enthusiasts. For lovers of the coast, there are the beaches of nearby Burnham-on-Sea or Minehead, with Chilton Park being only 15 minutes away from the coast.
Residents can also enjoy a brand new leisure centre just across the road from the park, featuring a gym, exercise classes, sports hall, swimming pool and much more.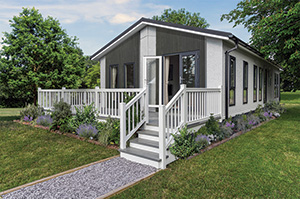 "These are beautiful homes based in the heart of Somerset, and the park should be finished by December 2020. We have 45 homes at the moment, most of which have been sold, and there will be 60 homes completed by September 2020. Since I took over in February 2018, I've done my best to implement more rapid changes to ensure the park is finished, meaning each time people come to have a look at the homes, there is something new to see. In fact, in March 2020, there will be 10 new show homes ready to view."
Specialising in Omar park homes, Britain's premier park home and holiday lodge manufacturer, Chilton Park features properties in sizes ranging from 40' x 20' to 50' x 20', with most featuring two bedrooms with en-suite bathrooms.
If you would like to find out more information on Chilton Park's full range of properties and their features, head to the website. Alternatively, don't hesitate to get in touch using the contact details below.
T 01278 426005
M 07858 404593
sales@chiltonpark.co.uk
www.chiltonpark.co.uk