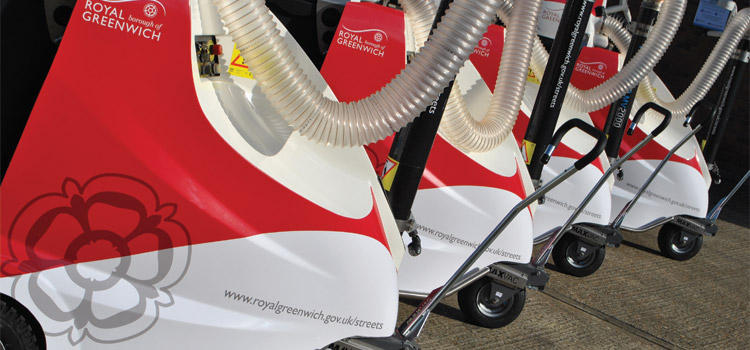 Industrial Solutions is proud to announce that Addex Group has received our Company of the Year Award 2019, for their world-leading electric sweeper vehicle brand, MaxVac City Cleaning.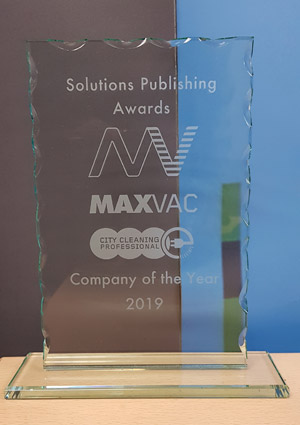 MaxVac City Cleaning was started in Switzerland in 1998, in order to provide maximum performance equipment to deal with dust management and environmental cleaning solutions. The team is passionate about providing the most environmentally and ecologically acceptable cleaning solutions to promote clean and healthy environments in the home, town and workplace.
With global headquarters is based in Zurich in Switzerland, and technical hubs based in Austria, Italy and United Kingdom, MaxVac works on a global scale, being one of the world's leading electric sweeper vehicle brands.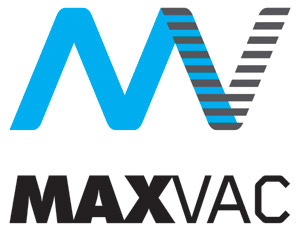 Boasting an extensive array of benefits, MaxVac City Cleaning products are 100% electric and have zero emissions, meaning they are highly environmentally friendly, cleaning urban areas and protecting people's lungs. They can help maintain cleanliness in cities, parks, schools, high streets, roads, and pavements, with the facility to deep clean, sanitise floors and even remove gum.
Supplying to a broad range of customers, MaxVac caters for local authorities who take pride in their constituency, shopping centres, sports stadiums, municipal parks, engineering firms, construction sites, manufacturing plants, exhibition centres, facilities management companies, and many more.
One of the MaxVac City Cleaning vehicles is the Electra 2.0, an advanced all-electric sweeper boasting the latest automotive technology. It is quiet, innovative and agile, designed to ensure cleanliness of the highest standards while producing zero emissions. What's more, it is available with acid or lithium batteries and holds the status of the world's first electric 2.0M3 clean air sweeper.
Another particular machine is the Gladiator, hand crafted with stainless steel and purpose built for the challenge, using low pressure steam and natural bio-degradable detergents. These reach deep into the surface, removing gum, grime and other contaminates, which is then vacuumed up for final controlled disposal. The cleaning process has low water consumption and low pressure levels, meaning the pollution is safely removed without damaging the surface, joints or seals of the area being cleaned.
MaxVac City Cleaning also includes the Maxwind, described as a quiet and efficient sweeper. It has powerful mechanical suction and a filtering system, enabling it to sweep at a high speed as well as picking up all types of waste from a variety of different terrains. It is the only pavement sweeper that can clean large amounts of dust with or without water, while also ensuring a total filtration of fine PM 10 dust.
Recently, MaxVac released the new MV2000 Vanguard, an urban waste vacuum machine loaded with unique features to increase safety and productivity. It boasts modern computer controlled motors, automatic three speed suction power, self-cleaning air filters with HEPA 13 option, and a silent on-board pressure washer, making it an industry-leading machine for removing urban waste.
If you would like to find out more information on MaxVac City Cleaning's full range of products, get in touch using the contact details below.
T +44 (0)1432 346850