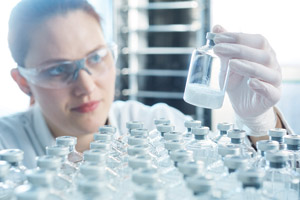 Industrial Solutions is excited to announce Biopharma Process Systems Ltd as the recipient of not one, but two awards. Biopharma Process Systems has been awarded both our 'Company of the Month' Award and our 'Supply and Service Excellence 2018' Award. Truly deserving of these awards, Biopharma Process Systems celebrates 30 years of providing excellent service and high-quality products this year.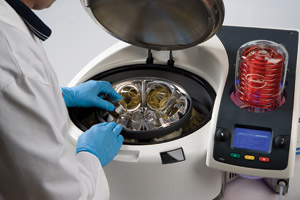 With their headquarters based in historic Winchester, Biopharma Process Systems was established in 1989 with the aim initially of supplying freeze drying equipment to pharmaceutical and biotechnology industries throughout the UK and Ireland. Fast-forward 30 years and Biopharma Process Systems' range of products and services offered has grown exponentially. They are now a multi-divisional company, with dedicated divisions in the UK, Ireland, France and the USA. Biopharma Process Systems is one division of Biopharma Group as a whole, it is however the original division.
Biopharma Process Systems offer a diverse range of products and services, all carefully tailored to best fit the customers need. Comprising this wide spectrum are approximately seven varying product ranges:
Freeze dryers (SP Scientific & Cuddon Freeze Dry), service and maintenance: Biopharma offer a complete package here, from equipment to product and process development to maintenance and analytical equipment
Solvent removal (Genevac): These centrifugal solvent evaporator systems are designed for use in chemistry, biology and analytical science applications and are in used in countless laboratories around the world
High pressure homogenisers (Avestin): These systems can be either air-powered or powered electronically, with options including filtration/extrusion, temperature control or automatic pressure control
Aseptic processing equipment (SP PennTech): Designed for the pharmaceutical and biotech industry, this is a range of vial handling, through to full aseptic processing line solutions developed to ensure cleanliness, quality and efficiency
Preparative chromatography (Sepiatec GmbH): Distinguished amongst the biotechnology, pharmaceutical and chemical industries, the technologies harnessed allow greatly accelerated processing time
Volumetric powder fillers: Kinematics & Controls Corporation's compact modular volumetric powder filling systems, allow companies to maximise potential product throughputs
Airflow & safety products from Faster s.r.l.: The most recent addition to the Biopharma portfolio, Faster airflow products offer a reliable range of clean air equipment including; safety cabinets, laminar flow work benches and fume cupboards to name a few, coupling a focus on energy efficiency with the flexibility to deliver bespoke product to those customers with more complex applications.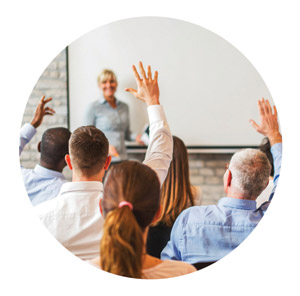 Ranging from benchtop and laboratory systems to and production scale options (not all product ranges), over the past 30 years, the product range has expanded to meet the needs of customers. Typically, Biopharma's customers are predominantly from the pharmaceutical and biotechnology industries. Recently, however, there has been an increased demand for freeze drying, homogenisation and solvent removal equipment from the food production, pet food and nutraceutical industries.
Group Marketing Manager, Charis Hickey, who explained to me what makes Biopharma Process Systems different from competitors, had the following to say, "Although we do not build any of the aforementioned products, what makes Biopharma different to other companies is the extra elements that are also available from the rest of the group in order to enhance the investment put into the products that have been purchased, which are often long-term capital expenditure items." Biopharma's levels of commitment and service after selling a given product to the customer are second-to-none.
Charis explains what this means in practical terms, "These other elements include the availability to our technical servicing and maintenance team, unbiased in-house pre-/post-lyophilisation analytical lab services, R&D consultancy, scheduled or customised training courses, analytical instruments that have been designed and developed by the Biopharma team to address lyo-specific pinch points for the industry, in addition to synergistic process
equipment and access to clean air servicing and spare parts from our sister company Crowthorne Group."
The development of Biopharma from 1989, focusing on one product to industry leaders offering fully comprehensive service from sale to support, was no accident. Driving this constant growth is the company's ethos and Charis is inclined to agree with me, "Biopharma has developed to offer all of these extra elements due to its ethos and focus on delivering the best products and services to make our customers projects successful."
I asked what the company had planned for their sector, where they saw Biopharma Process Systems going both in the short term or the long term.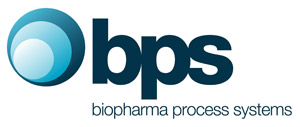 Charis tells me it's "The adaptability to meet the needs of the industries we work with which is the key to driving Biopharma Group's success, therefore we shall continue to develop our product ranges accordingly. A perfect example being the addition of the Faster air safety range to our portfolio and the expansion of our new products development team, who continue to look at ways in which to develop analytical instruments to streamline and ease the lives of those that work in industries utilising freeze drying technology."
Whilst Biopharma Process Systems has diversified greatly in the past three decades, adapting and proving flexible in order to satisfy customer needs, the company remains true to the services they built themselves on. From supplying high-quality equipment, service and instruments, to providing contract research and development services and providing training from Biopharma's expert tutors at training courses worldwide.
T +44 (0)1962 841092
bps@biopharma.co.uk
www.biopharma.co.uk