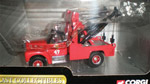 Richard Best established the online store Bestsmodeller.co.uk in January 2015, aimed at anyone with a passion for high quality die-cast and railway model collectibles or people seeking out gifts for collectors. Sourcing only the best and rarest examples of die-cast vehicles, Richard ensures all models he sells are in pristine condition and where possible sealed in their original packaging, ensuring when your model arrives it will be right at home completing your proud collection.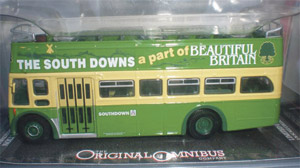 Bestsmodeller stocks an incredibly varied and large number of trams, super haulers and buses from the highly respected and recognised Corgi brand as well a vast amount of models from top brands like Hornby, Scalextrics, Eddie Stobart, Bachmann, Lima and Star Wars.
Richard Best of Bestsmodeller spoke in an interview, "Corgi's detailed die-cast models have become nothing short of iconic. Their designs include the Routemaster bus and other classics that have long disappeared from the roads, and no die-cast model collection is complete without models from this brand."
"I have a huge range of Corgi buses, all in their original boxes which have never been opened and are sold for competitive prices and when you buy with Bestsmodeller, you will enjoy speedy shipping and a first-class customer service. I accept all major credit cards and the use of PayPal."
In addition to his online store, Richard loves attending the annual Shoeburyness Model Railway Club at Garons Park, Southend-On-Sea, and on the 17th and 18th of November 2018, he'll be there showing off his limited edition and specialist models as well as being on-hand to discuss your model needs, or if you share the passion and love that Richard has for model vehicles then come along and say hi, Richard is always welcoming to like-minded collectors.
Whether you want to purchase a gift for a friend or loved-one, or expand and complete one of your own personal collections, Richard Best would love to hear from you today, so don't hesitate to contact him using the details below or head on over and check out his website to see his extensively stocked online store.
T +44 (0)7814 751547
www.bestsmodeller.co.uk