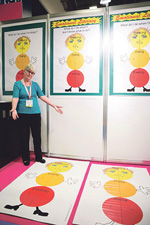 When it comes to child development, it can be easy for parents to often take a back seat and let their schools do all the necessary hard work. However that's not always an option for those with children experiencing delayed development and children with learning difficulties or behaviour issues.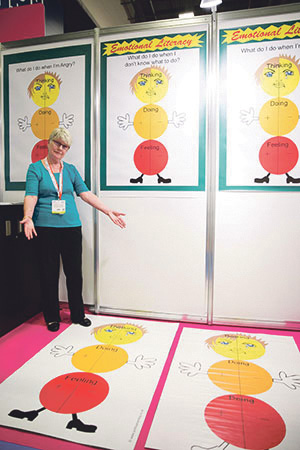 Anthea Harding is a proven specialist that has worked with families up and down the country in order to create a positive learning environment to support their children and help them to achieve a situation where their developmental age matches their chronological age.
Anthea first began to practice child development back in 2002. Although from Lincolnshire, Anthea has travelled across the entirety of the UK to work with families. She prefers to work with the child in their own home, not only because this allows her to gain an accurate reflection of the child's developmental stage and the dynamics of the family life, but it also allows her to work closer with the parents. Anthea doesn't believe in transforming children by herself, preferring to give parents the tools and knowledge they need in order help their child themselves. This produces much better long-term results and ensures that once Anthea has left, the child doesn't slip back into negative patterns.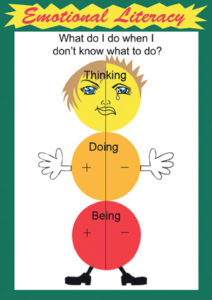 With over 25 years of primary school teaching, Anthea has seen and worked with all types of children. After leaving the profession, she trained as a therapist and began to work with children, focusing on early learning and development. Anthea can work with children who were born prematurely, as early as 25 weeks, to teenagers as old as 16. After entering the home, Anthea assesses the interaction of the family to see how it is affecting the child so that she can develop a programme to support everyone.
Some of the biggest and most common mistakes that Anthea sees includes rushing children through the developmental stages. Anthea explained, "All children are different and they develop at their own rate. If the early stages are rushed, it means the child doesn't have a solid foundation of learning on which to build on, leading to significant gaps. By working with children according to their own learning rate, we can ensure that all developmental gaps are filled in and the child can securely move onto the next developmental stage when ready."
After observing the child in their home environment, Anthea builds a detailed profile of the family and from there writes a specialised programme for the parents. The programme details different areas that could be approached differently in the family life in order to provide a supportive and enriching environment for the child. In addition to this, Anthea also provides guidance on how to implement these changes in the smoothest and most effective way.
After six weeks, Anthea then returns to the house to re-observe. She has seen remarkable turn arounds even in children experiencing severe developmental delay. One such child included a 3 year old who showed poor behaviour and a serious lack of language skills, because he had a developmental age of a 2 year old. After working with the family and crafting a programme for them to stick to, the parents witnessed an incredible transformation. Anthea explained, "The programme prioritised language development, feeding the child's curiosity and desire for achievement. After just eight months of the programme, the child was fully engaged, talking and interacting with others. By this time, he was four years old and his developmental age perfectly matched that."
As well as covering all areas of development, one of the things that Anthea focuses on is emotional literacy. It can be hard to navigate emotions, and even harder for children who are just coming to grips with their feelings and how to handle them. Frustration, impatience and anger are inevitable stages we all go through whilst learning, and for children, it can often become an obstacle for their growth. Anthea explained, "Emotional literacy allows children to become more self-aware and recognise their feelings. By recognising their feelings, they can better control their emotions and manage them, allowing them to stay calm when they feel under pressure instead of reacting in anger and lashing out. Emotional literacy has a considerable knock on effect on their learning in all other areas, improving their academic performance, social skills, home life and developing good mental health."
Anthea Harding is currently working on a book about her life-changing child development practices, which she hopes will be out in December 2018. If you would like to find out more about Anthea or know a family who might benefit from her help, then be sure to get in contact today using the number below. More information can also be found by visiting the website provided beneath.
T +44 (0)7771 698075
www.antheaharding.co.uk