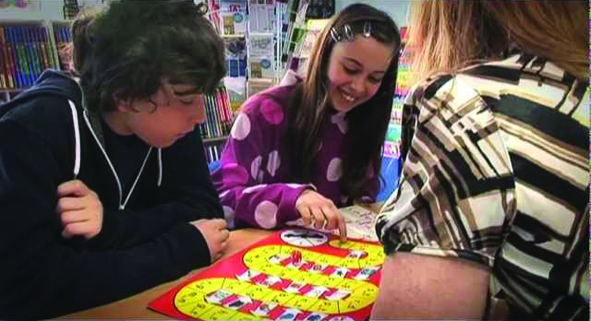 Founded by dyslexics in aid of dyslexics, the charitable centre was established in 2004 by mother and son partnership Jennifer and Martin Parsonage. Based in two locations, with a head office in Norwich and an outreach facility in Bury St Edmunds, the not-for-profit organisation operates from these singular spacious properties, which comprise functional client rooms and comfortable waiting areas.
After conducting volunteer work at a dyslexia charity during his time at the University of East Anglia Martin discovered there was a need for better testing and provisions for this common learning difficulty. This is what inspired him to create a charity that provides quality levels of support and testing for people of all ages and levels of education.
"Our primary service is the provision of professional, efficient and accurate diagnostic assessments for dyslexia," Lauren told our journalist. "We stand out because we have a really good understanding of dyslexia as well as a good level of professionalism (as all of our assessors are fully qualified). In addition to this we have strong availability; our waiting list is never more than two to three weeks whereas the local authority is running at six to nine months."
Many individuals have made the most out of the services available from the Indigo Dyslexia Centre – its target market is generally the parents of children ranging in age from seven to seventeen years. Its main aim is to reach out to those with dyslexia, encouraging them to pursue their goals with confidence and competence. They are currently striving to promote their main product/service, which is their widely successful Level 1 Dyslexia Awareness Course.
The business attends many different educational events in an attempt to strengthen its presence and increase awareness. They are familiar with customer referrals, having been recommended to others by many happy with the service offering, and are pleased to continually receive great feedback from clients. The team are hoping to progress further and are aiming to develop their staff to the point where opening other outreach centres is a possibility.
The Indigo Dyslexia Centre is well equipped to accommodate children and teenagers with dyslexia courtesy of its wide resource pool, which enables it to effectively deliver screening, assessments, tutoring, training, colour testing and confidential advice. Whichever service you require you can be sure to receive the expected level of guidance and information from such a dedicated charity. Please get in touch today if you have any enquiries or are interested in getting involved.
Contact
T +44 (0)8453 479322
indigo@4dyslexics.com
www.4dyslexics.com