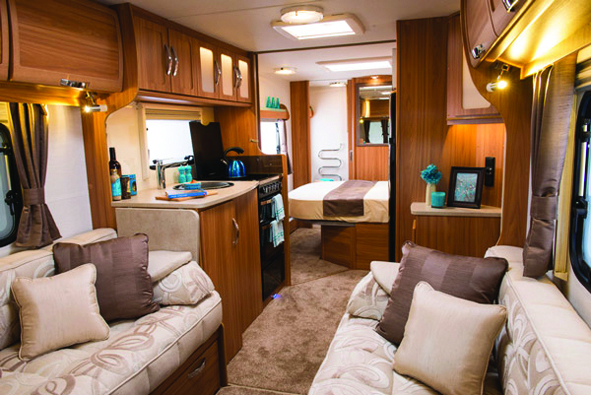 A Cut Above Carpets is a multi-purpose flooring specialist based in Lancaster, Lancashire. The luxury carpet, rug and mat provider was established in 1997 by Jan and Dave and has remained a family-run business ever since, successfully progressing over the generations and strengthening its status as a reputable retailer by remaining passionate and committed.
Bespoke carpets and rugs are designed in accordance with individual client specifications
, and it is this level of attention to detail that has made A Cut Above a trusted and widely supported trader. The carefully crafted components have been employed for use within different interior settings; examples include in the home, caravan, boat, car and motorhome.
Creating carpets for any situation, the team of experts endeavour to bring dream designs to life with the supply of wonderful, first-rate products. Limited only by the imagination of the customer, the design opportunities are rife with A Cut Above, who hand-craft items with love and patience.
Rugs are a great option for those who want to enhance a room without committing to full-on flooring that is securely fitted in one space. Movable and attention-grabbing, the quintessential centrepieces can make an impact in any given room with their simplicity and effortless presence.
There are specialised rugs available for those looking for something in particular. This includes character rugs for placement in nurseries, useful for stimulating creativity in a safe way, and football crest rugs, which make a personal addition to any property for either match day or as a permanent feature.
Another product of note is the fibre optic fine carpet, which comes complete with lights. Ideal for those with young children (including those with special needs), this specific type of flooring provides a multisensory experience that is both relaxing and aesthetically pleasing – it is sure to make a fantastic impression.
Regardless of the size or complexity of your project, you can trust that A Cut Above can assist you with its wide range of flooring solutions – the company is even able to deliver carpet binding and whipping processes if required. To enquire about any product or service please don't hesitate to get in touch with the group today.
Contact
T 01524 35660
acutabove@btconnect.com
www.acutabovecarpets.co.uk