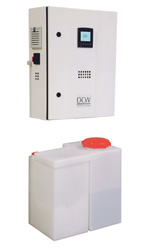 When it comes to water, disinfection and cleanliness is of course one of the top priorities. If not properly treated, any number of water-borne diseases and infections can come about, including serious conditions such as Legionnaires. As such, it is imperative that water systems are properly treated and maintained.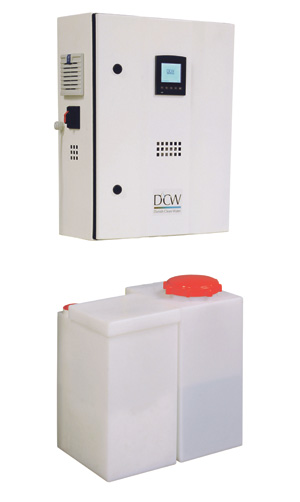 Danish Clean Water is one of Europe's leading providers of top quality, reliable disinfection systems, specially designed to clean water without using harmful or toxic chemicals. Danish Clean Water was first set up back in 2008, with their head office located in Sonderborg in Denmark. The company specialises in producing, developing and selling state of the art disinfection units to clients in and around Europe. Since their inception, they have built up a strong reputation as a result of their outstanding hot and cold water systems, with some of their most common clients being housing associations, hotels, institutions, commercial buildings, cooling towers and hospitals.
Their disinfection units produce a disinfectant liquid called NEUTHOX®, which contains hypochlorous acid, known for its disinfection properties. Hypochlorous acid (HOCI) is a harmless ingredient that already naturally occurs in the human body in order to fight infection. When NEUTHOX® is added to water, the HOCl reacts to eliminate all bacteria known to cause human diseases. With our DCW unit you will not only have the most effective technology available for bacterial control in water, you will also have the safest solution.
We spoke to Sales & Marketing Director Lars Bendixen about the unique benefits of their DCW units, to which he explained, "During a two-year project, we documented that our NEUTHOX® technology eliminated legionella below the limit of detection, and at the same time, it also prevented the formation of biofilm on the inside of water piping systems. Our biocide is also environmentally friendly, with only water and salt being the only residue after NEUTHOX® has degraded. It is also safe for handling by employees and users, and the technology is extremely cost-effective in operation."
"Our technology provides zero Legionella, below detectable level (BD), to hospitals, residential buildings, hotels and sports facilities and everywhere else where legionella threatens the health of residents and employees."
Better yet Danish Clean Water's units are all produced on-site, with both proven economical and eco-friendly benefits. Most recently, the Danish Clean Water introduced their new T05 model which is capable of disinfecting up to 80% of all buildings in the country. Utilising integrated controls and pumps, the T05 can run both hot and cold water systems, providing robust protection for all.
Danish Clean Water have a number of partners in the UK presenting them, and they also have exciting new plans to develop further into the UK market via more partnerships. The company are also focusing their efforts on providing energy saving water disinfection. Lars added, "Energy saving through disinfection can be done by lowering the temperature whilst still maintaining Zero Legionella. This new system will be introduced to the market throughout the course of 2018."
If you would like to find out more about Danish Clean Water and how they can help disinfect your water systems, then be sure to get in contact using the details below. Alternatively, you can also check out their website for more information.
T 0045 70290900
info@danishcleanwater.dk
www.danishcleanwater.co.uk