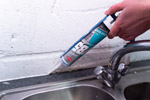 Univar Specialty Consumables (Univar SC) distributes a unique and comprehensive range of industrial consumables including decorating supplies, tapes, abrasives, protection materials and PPE. With a wide portfolio, Univar SC is an excellent choice for almost any industrial business looking for a reliable supplier.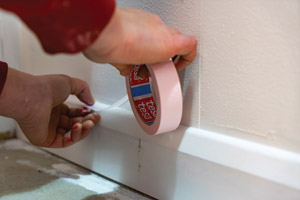 Founded in 1880 Univar SC have honed their craft by supplying and servicing some of the biggest names in the automotive, aerospace and construction industry. Over this time they have formed tight relationships with some of the biggest brands including 3M, Dow, Castrol, Purdy and tesa® to name a few.
In recent months Univar SC has extensively expanded its product offering including the addition of the OX Tools, Rothenberger and RUBI brands to the portfolio. These additions increase the appeal of Univar SC as suppliers into the plumbing, installation, plastering and tiling trades as well as further establishing Univar SC as a complete multi-trade distributor.
They continue to serve sole traders and wholesalers from the painting and decorating, engineering and maintenance and repair sectors to provide an extensive product range combined with fast, reliable delivery and a wealth of technical knowledge.
As part of the recent product expansion, Univar SC has introduced a large range of quality adhesives and tools that meet the demands of tradespeople in every industry. Univar's diverse portfolio creates a unique supplier that sells products not seen in your local merchant. With brands like Castrol and Molykote available online Univar's strength comes from their extensive supplier relationships.
As well as the online store, business customers can gain access to the new Univar SC Trade Portal where they will benefit from trade discounts, free delivery, bonus gifts and exclusive offers.
Customers can easily view competitive pricing, stock availability and receive free next day delivery on any order over £20 by visiting: www.univarsc.com