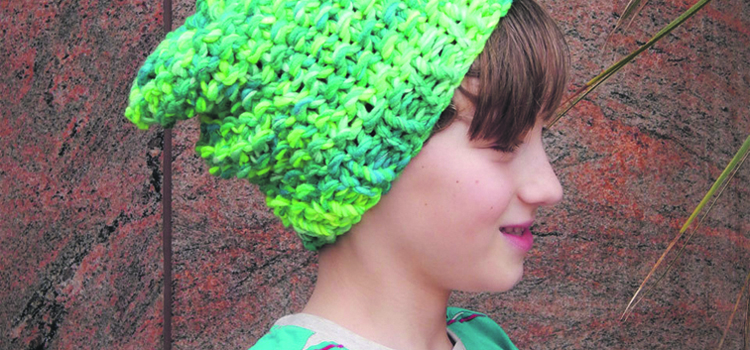 Available in a multitude of fun and quirky colours, patterns, shapes and sizes, the GlowBeanie is a glow in the dark beanie hat which gets the wearer seen. Ideal for the upcoming spring, summer festivals and more, the beanies are all handmade using a high quality and super chunky wool that features a special reflective thread running throughout, which allows it to glow in the dark.
The beanie is extremely useful in variety of situations, including when heading out in the evening for a walk, jog, cycle, walking the dog, nipping to the shops, going on the school run and many more. Plus, the stylish number works as wholly unique and fun fashion statement that's perfect for any age. It has also found a special use for those working on construction sites as they can be worn under hard hats keeping the wearer safe and seen on busy and dark sites.
"Every product is custom made to the customer's requirements, based on my unique designs and extensive colour range," commented Founder, Jane Beachell. "Our USP, the glowing fabric, is essentially a special thread which bounces back light and makes the wearer more visible and, subsequently, safer.
"The aim is to promote an efficient service and an excellent customer experience that will build repeat custom. We even provide team specials (sets of 10 identical glow beanies at a discounted price) which enable customers to save 10%."
There is a variety of different styles to choose from including the Moss, the Stripe, the PomPom, the Shorty, the Cable, the Cable Trim and the Slouchy, with all of them capable of having a pompom added for extra flair if required.
The Moss is one of the most favoured, available in all colours and in two sizes for adult or children. The GlowBeanie Cable Trim is a multi-coloured beanie styled in cable stitch and available in all colours and the Slouchy is a hot favourite amongst young people and style enthusiasts as it features extra depth for a slouchy effect and comes in multiple designs.
Recently added are the 'Ultra' – which is ultra-warm being made of double the wool – and the Beret – great as a year round accessory, especially when made with cotton.
Due to the success of the beanies, GlowBeanie was able to expand its services and now offers a range of glow in the dark products, such as wraparound or skinny scarves, headbands, wristbands and neckgaiters. Bright and glowing and available in
an abundance of colours and styles, the glow
in the dark accessories are perfect to keep you safe whilst enjoying the fun and festivities this spring
and summer.
For more information,
contact Jane Beachell
T +44 (0)7818 684338
jane@glowbeanie.co.uk
www.glowbeanie.co.uk