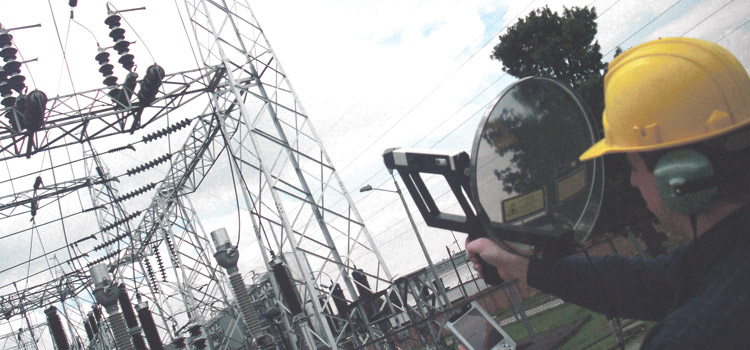 In 1982, Richard Chambers took the knowledge and expertise learnt from previous generations of Chambers and set up his own company, self-titled, Richard Chambers GmbH.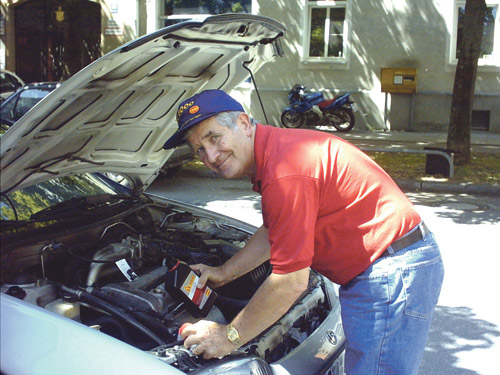 Based in and operating in Germany, Richard Chambers GmbH offers a wide range of products and services which aim to reduce cost and energy usages for industry and end users. They supply to all areas of the world, from Europe to the USA, and within the last few years have successfully launched in China.
Richard Chambers GmbH specialises in saving companies money by reducing wear and tear in vehicles and machinery by use of extremely efficient coatings and testing equipment. Their expertise also extends to specialist solutions for everyday needs such as lighting.
We spoke to Richard himself about the company, what services they can provide, and where they are headed. Richard explained, "All products deliver 'Saving with more Performance,' which as a product has been awarded a number of prizes. This is based on 4 world-best technologies, which have also been recognised with other awards. These technologies include SX-6000, unique using PTFE with high density for friction and wear reduction, LecWec for the regeneration of polymer oil seals, the 'SPY,' the world's most sensitive defect locator for mechanical, hydraulic, electrical and air and gas systems. The fourth, the Powerboss, programmable to optimise use of electricity in electric motors and soft-start them, as well as well as further safety and saving functions, and fifth – also extremely programmable for saving and lighting quality – a lighting system for industry, commerce and public areas.
Richard Chambers GmbH has received significant recognition for all these technologies' massive savings and increases in efficiency. The SPY is 3 times more sensitive than the next ultrasonic fault finder, as was established by NASA, who have 3 SPYs in service on the ISS, and it is also in service in every workshop and ship under the Pentagon. Richard Chambers comments that many customers tell him, regarding any of his 5 technologies, that they have achieved a return on investment of at least 700%, and mostly within a year, something not to be achieved with alternatives.
Richard Chambers GmbH's leading product, and by far the one that has the largest instant impact on business efficiency and cost reduction, is the SX-6000, a coating for friction surfaces within engines, gearboxes and differentials. The SX-6000 is a lubricant like no other. Once added to the engine, this specialised lubricant coats every friction surface of the engine without interacting with the existing engine oil. This ensures optimal performance is maintained from the existing oil, whilst the SX-6000 works alongside the mechanical parts.
The SX-6000 works in several ways and all contribute to excellent efficiencies. First of all, it dramatically reduces friction on the friction surfaces of the engine that are in contact with each other, meaning these parts take less damage from the inevitable wear and tear that occurs with such interactions. Because of this, components need less replacing. This obvious benefit improves maintenance requirements of vehicles and machinery, and if the company has an entire fleet of vehicles, the savings in time and money increase exponentially. The international oil industry test confirmed that SX-6000 in fact reduces wear by up to 88%.
Because of this reduction in friction, the efficiency of the components in contact with the lubricant increases. This increase in efficiency leads to less energy being required, and in the case of engines, this will mean less fuel is required too. Less fuel means less cost and hence a more positive impact upon the environment.
The Aninger Express Transport Company has been using Richard Chambers GmbH products now for over 14 years, and has kept exact records. Aninger took over the business from his parents, having only 11 small delivery vehicles at the beginning, they now have around 45 and thanks to the extensive savings SX-6000 affords, without any help from the banks. Stefan Aninger, CEO, had this to say regarding SX-6000 products, "Every firm wants to become bigger and more profitable. We would have been satisfied with just the saved fuel costs. Since we have been using SX-6000, we can show a clear reduction of the maintenance costs and vehicle break-downs. In spite of generally rising costs, we have been able to set our prices at a very attractive level."
"Instead of automatically changing each vehicle at 300,000km, we edged forward towards a longer service life and we are now to the point where we dispose of vehicles not before 500,000km. As a result, our capital investment per vehicle has dropped by around 20%, although we have constantly increased the vehicle size."
The other major benefit of SX-6000 is the way it's classified when it comes to being added to a vehicle's oil. In certain countries, there are certain laws that prohibit the addition of oil additives within the leasing of vehicles in the business sector. Additives can change the composition of the oil and therefore void warranties which would be extremely costly to businesses if they regularly lease. SX-6000 doesn't in any way interact with an engine's normal oil, and therefore doesn't negatively affect the standard working of an engine. It only increases it's efficiencies through friction reduction.
Richard Chambers adds, "For leased vehicles, the use of 'additives' is forbidden in their contract. But our product for vehicles is in fact not an additive, because it does not modify the characteristics of the oil to which it is added. It reduces wear by up to 88% (certified in laboratory and practical tests), therefore reducing the costs of vehicle repair and maintenance, while also being kind to the environment through the reduction in fuel use (the Chinese are delighted with -15% emission reductions). Also the costs that are saved over the long term can be re-invested, enabling greater expansion of the company, without the need for financial help from third parties."
These incredible benefits from SX-6000 being added to existing engines, gearboxes and differentials are obvious, and are one of the reasons why Richard Chambers GmbH are finding such incredible success worldwide. With the world now heavily looking toward environmentally friendlier products, SX-6000 is a relatively inexpensive change that anyone who owns or uses vehicles can make. Saving on fuel consumptions is the most positive step vehicles can make towards this goal, and SX-6000 excels and surpasses the competition, making it by far the best choice to increase the longevity of vehicles whilst reduce carbon emissions.
For more information on how Richard Chambers GmbH products and services can save you time, fuel and money, do not hesitate to contact them with the details below or please feel free to visit their website.
T 0049 899035638
info@chambers-gmbh.de
www.chambers-gmbh.com