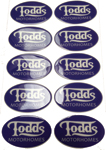 Industrial Solutions is pleased to announce as our Domed Badge Company of the Year, Dash Dynamics. Dash Dynamics is one of the UK's leading designers and manufacturers of domed badges.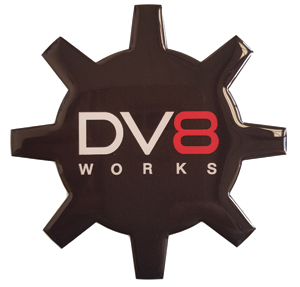 Working across a very broad span of industries; Automotive to Healthcare, Trophy Badges to Plant and Machinery, its Eye Catching Resin Domed badges can be applied to a wide range of objects.
With an in house design team, Dash Dynamics is capable of designing and producing quality domed badges, 3D and Acrylic 4D number plate letters and customised keyrings.
Over the last 12 months, Dash Dynamics has seen exponential growth, with sales vastly outperforming forecasts and the level of business coming in being astronomical. The company has recruited of extra staff and has plans to recruit yet more, enabling them to continue their high levels of speed, quality and service. Dash Dynamics has grown accustomed to expansion, with growth hitting at least 20% year on year, however this year the company is looking at over 50%.
Dash Dynamics' 4D Acrylic Car Number Plate digits are supplied in both the DVLA approved Black, and non-approved Crystal. All digits are cut with the utmost precision to ensure consistency in size down to the last millimetre. The digits are also cut to the same profiles as Dash Dynamics' resin domed digits, allowing for the combination of the two styles to produce plates of the highest quality. The 4D digits come supplied with 3M adhesive which eradicates the need for superglue and the host of challenges that using superglue comes with.
The company's domed badges can be applied to domestic items, both interior and exterior. For example, branding on an item such as a boiler is imperative to the growth of the company that manufactures or installs the boiler. However, vinyl stickers and cheaper alternatives that are currently used often lack durability and the style of the domed badges on offer at Dash Dynamics. The company's resin dome badges also offer a protective element that other alternatives do not, as well as standing out from the crowd and retaining future business.
Recently the company has embarked on exploring avenues that up until now remained somewhat untouched. Notably, Dash Dynamics has won contracts for Resin Domed badges for both the outside and interior control panels for 2 high end horse box manufacturers. The drive to branch out into new areas is one that can only be expected to be found in a company of Dash Dynamics' calibre.
The plans for the future at Dash Dynamics are clear cut and simple: to further the rapid growth that the company has seen so far. With the introduction of another new resin doming plant, Dash Dynamics should double its production capacity over the forthcoming 12 months.
It is indisputably evident that Dash Dynamics is at the top of its game and has no plans on slowing down. With aims to introduce more new members of staff and increase capacity, the future looks nothing but bright for Dash Dynamics. For more information on the company and its products, see the details listed below.
T 01995 606158