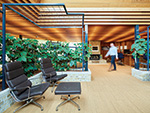 Vandecasteele Houtimport is a fourth generation, family run business that imports timber and timber products from all over the world, situated in the heart of Europe, with easy road access to customers in all European markets, Vandecasteele Houtimport has developed significantly throughout the years, leading to its long-term strategy to become Europe's number one stockist of certified timber.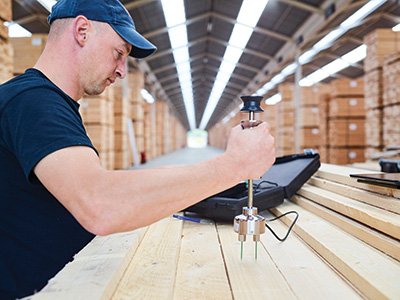 Established in 1883 by Louis Vandecasteele, the business is located in West Flanders with its uniquely designed warehouse and office in the town of Aalbeke, Belgium. Vandecasteele Houtimport has its own impressive storage facility that can accommodate more than 140,000m3 of sawn timber products and with the additional shed now complete, the total covered space of the company's main warehouse now reaches 16 Hectares.
Vandecasteele Houtimport specialises in the import, trading and export of Tropical Hardwood from Africa, Southeast Asia and South America, Scandinavian and Russian Softwood, Siberian Larch and North American Soft and Hardwood.
Vandecasteele has the resources and ability to adapt to the sensitivity of the market and bridges the gap between sources of supply in Africa, Far East, South America and North America to Europe, in a matter of days.
Now with over 130 timber species in stock, spanning from the most expensive and rare hardwoods, to a full assortment of softwoods. 100% of the softwoods stocked are certified. Over 30,000 m3 of the Tropical hardwood stock is now certified and still growing. Vandecasteele has a dedicated team to ensure all due diligence is up to date. In addition to the strict due diligence process, Vandecasteele has invested in a forest engineer in Brazil to assure full control on the CoC of the Brazilian timbers purchased. This makes Vandecasteele Houtimport the biggest stockholder of certified tropical timbers in Europe.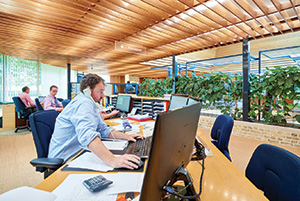 One of the most notable focuses for the company, Vandecasteele Houtimport maintains a strong stance on meeting sustainable and environmental aims within its business. "Since 2000, Vandecasteele Houtimport has committed itself through the Corporate Sustainability Charter, by signing up to environmental objectives and exceeding applicable environmental legislation. The charter is a management tool and incorporates the 17 Sustainable Development Goals of the United Nations. This year, Vandecasteele will obtain the UNITAR certificate from CIFAL FLANDERS."
In terms of recent developments for the company, Vandecasteele Houtimport has seen expansion in numerous ways. Recently, the company has invested in the construction of a 37,000 m2 warehouse extension to ensure all products are centralized for fast picking and loading. The warehouse has also been installed with solar panels on its roof, in keeping with the company's sustainable business plan.
The company has also developed a racking system to speed up the picking of packs and they have upgraded the on line trading system which has been rolled out, allowing customers to browse and order packs, plus obtain full packing and quality details.
Vandecasteele Houtimport is exhibiting at numerous tradeshows worldwide including Budma in Poland, Carrefour du Bois in Nantes and METS TRADE SHOW in Amsterdam.
With a clear dominating presence through the company's 135 years of trading in wood, Vandecasteele Houtimport is continuing its commitment to its customers and suppliers and is striving to continuously improve its business. The company has also set a challenging goal to stock 100% certified timbers from 2025 and looks to the future with confidence.
For any more information, please see the details below.
T 0032 5643 3300
www.vandecasteele.be