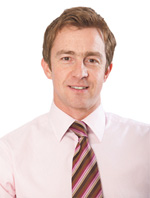 TC Facilities Management (TCFM) is delighted to announce the award of a multi-service contract at a Logistics Centre close to Milton Keynes in Buckinghamshire. This site is at the heart of making sure that customers of this national retailer get what they need, when they need it.

The contract will see over 70 staff from TCFM deployed to provide Cleaning, Security and Catering where over 2,000 staff work on site, managing orders 24 hours a day.
The contract commences on Monday 16th October and is being led by Steve Wengrow, Divisional Director, and TCFM, who is working alongside the on-site to deliver a seamless transition.
Having been able to demonstrate added value within other contracts in the DC environment the contract was awarded based on TCFM's passion and past record for delivering an enhanced FM service.
T +44 (0)1737 814016
info@tcfm.co.uk
www.tcfm.co.uk