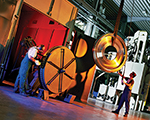 Curtiss-Wright have a commendable history behind them, having been founded by three of the world's most celebrated aviation pioneers, Orville and Wilbur Wright and Mr. Glenn Curtiss, one of the forerunners of naval aviation. Their companies, the 'Curtiss Aeroplane and Motor Company' and 'Wright Aeronautical Corporation' merged in 1929 in order to create Curtiss-Wright. Today Curtiss-Wright is one of the world's leading advanced engineering companies, having diversified and branched out into numerous different technologies across multiple sectors, including commercial and industrial, defence, power, metals, aerospace and much more.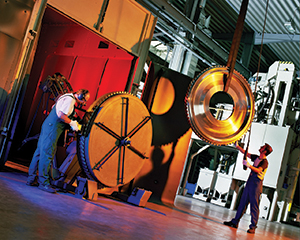 At the turn of the 21st Century, Curtiss-Wright had grown into a multi-national company, with global sales of over $2 billion and having acquired almost 60 businesses. Many of these companies still operate under their original name, such as Metal Improvement Company, Bolt's Metallizing, IMR Test Labs, Component Coating and Repair Services and more who now are part of Curtiss-Wright Surface Technologies. These various divisions offer a wide variety of different specialised surface treatments such as thermal spray coatings, solid film lubricants, shot peening technology and much more.
Curtiss-Wright Surface Technologies, one of their most well-known and international subsidiaries, specialises in providing material surface treatment solutions, focuses on enhancing the performance of critical materials and components. As many of their clients are in heavy engineering based industries, critical components are often of vital importance. Not only do they need to be specially designed to precision specifications, but they need to be long lasting and properly maintained too.
T +44 (0)1635 279621
eurosales@cwst.com
www.cwst.co.uk